STANDARDS OF QUALITY
STANDARDS

OF QUALITY
We guarantee highest accuracy and quality of workmanship at all times
OUR Standards of Quality
We utilise a "bend and welded" construction method with flush doors/covers, typically using 2mm mild steel. With our latest Euromac fully automated CNC sheet-metal punching machine and copper punching and bending machine, we guarantee highest accuracy and quality of workmanship at all times.
Panels are fabricated complete prior to going through our in-house 7 stage zinc phosphate metal treatment process which ensures that the entire product and all welded joints are treated. Thereafter the fabrication goes to our in-house epoxy powder coating plant to be coated.
It is a policy of Panel Technique when designing and assembling switchgear to pay particular attention to the safety of the end user, i.e. no live parts to be accessible without specifically defeating door interlocks or intentionally using a tool to remove cover plates.
We offer the following as a standard.
In–House Steel pre-paint treatment – Seven stage zinc-phosphate dipping tanks.
Baked epoxy powder coating.
Closed-cell rubber gasket fitted for all doors and covers.
All labels are secured by means of stainless steel screws (drilled & tapped).
Documented quality control in place, declaration of conformance to the standards supplied with each panel.
Priority is given to safety of operating personnel against live parts in our general design.
Control wiring ends have crimped bootlace ferrules.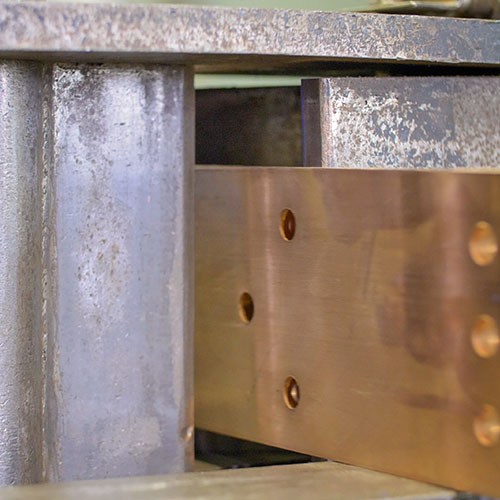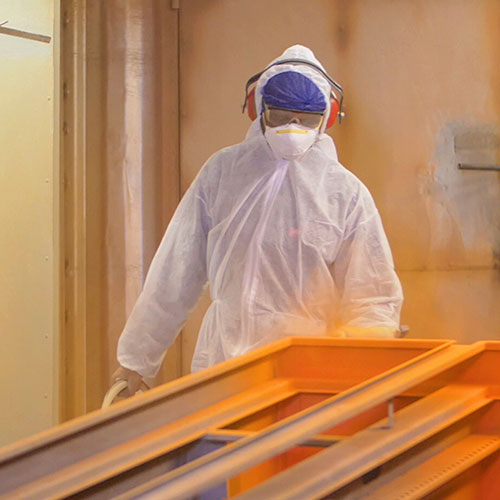 We have a sheet-metal and electrical supervisor and a works manager on the floor at all times, as well as an Electrical Services manager, with a combined service of over 80 years with Panel Technique.
Checks and tests are carried out at various stages of manufacture with complete mechanical and electrical testing before leaving our premises. Our test equipment includes voltage testing up to 3000 volts and current testing up to 2000 amps.
We do cater for individual requirements combined with our experience and expertise in this field.
All of this and 490 years service/experience from a total staff compliment of only 51 people, guarantees our promise of highest quality, competency and expertise at all times.